The 20" X 26" Retirement Box is featured in the Step-By-Step section. See what it takes to make it stand out from everyone else's!
So how do you install flush plugs? Let me show you in the HOW-TO section!
COMING SOON:
Member of the

tripod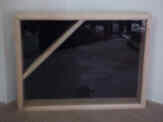 18" X 24"
Retirement Box
(White Oak 3 1/2" deep)
With this box I included walnut plugs to help set off the corners. You can see how the 3 plugs are lined up with one another on both side of the mitered corner. I've decided to use royal blue velour for the background fabric.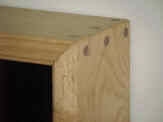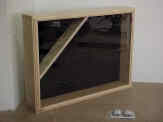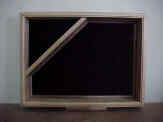 Retirement Box
(White Oak w/ Walnut trim)
This box is basically the same as the one to your left. Walnut trim has been added go give a more elegant feel. The trim has an Ogee profile, and is attached to the inside and outside of the box.