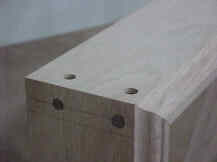 The screw holes are marked and bored.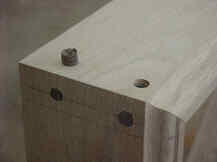 The plug is longer than needed during the installation process.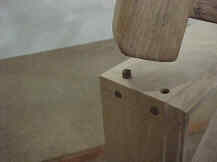 The plug is lined up straight with the hole and tapped in place.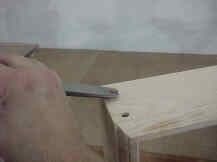 Using a very sharp chisel, the excess is removed.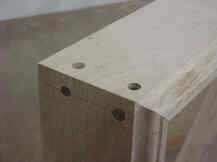 The plug is flush, time to move on to the next one.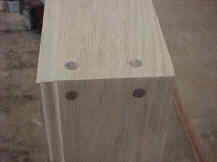 They have been sanded and are aligned perfectly.