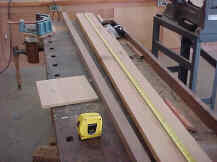 We have a 10' long board surfaced on both sides. The mill marks are still present.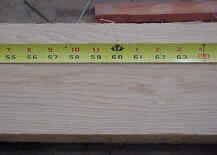 We'll mark it at 5' (60".)
Cut the board at the mark. It is easier to work with two short pieces instead of a long one.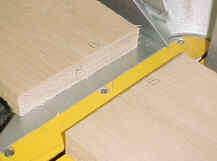 Mark the ends. We'll match them up later so the grain "wraps" around the corner.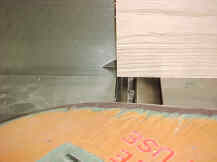 Set the jointer to shave a very little bit of wood. This helps prevent tear out.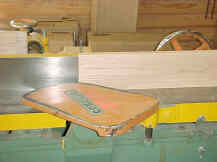 Joint one edge of both boards the same number of times until smooth.