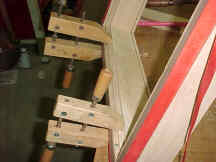 The trim is cut to length with mitered corners, and held with screw and band clamps.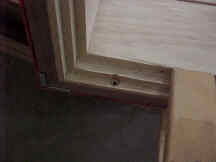 Before screwing the trim in place...clamp, drill pilot holes, then countersink.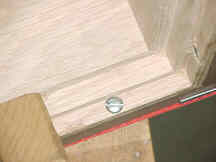 The trim gets screwed in at each corner and in the middle. The screw heads must be flush.
The trim is in place, flush with the back, and matched up very well at the miters.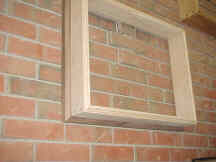 Not the best photo, but the flag spacer is next. After that, it's finish time!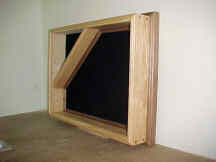 The flag spacer, shown installed, is 16 3/8" long point to point. Polyurethane has been applied.