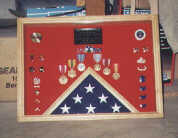 Custom Wood Creations
Do you have something special to display? Have a picture that would look great as a carving? Check this out for some great examples and tips to a better product!
Now you can see the step - by - step process on building a display case! Click HERE to see what it takes to create your product.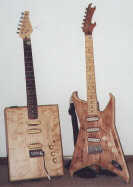 Allen-Hofh
custom guitar shop
Because looks, sound, and feel DO matter!
Pictures of the guitar making process! That's right, you'll be able to watch me make a solid-body electric, starting from wood selection!

Do you want to learn something new? This is the place! They have a chord / generator that is pretty good. There are forums, lessons, and more. Free membership.

Okay, so you want to learn about anything music related from sound systems to stomp-boxes?

Learn how to take care of your guitar. String it, tune it, caress it. This place will teach you how.
...An excellent source of links!
It's just what it sounds like.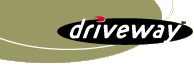 A place to store your files.
I have purchased many items through this company, and have never had problems. Their service is excellent, shipping times have been short, which is surprising with UPS.